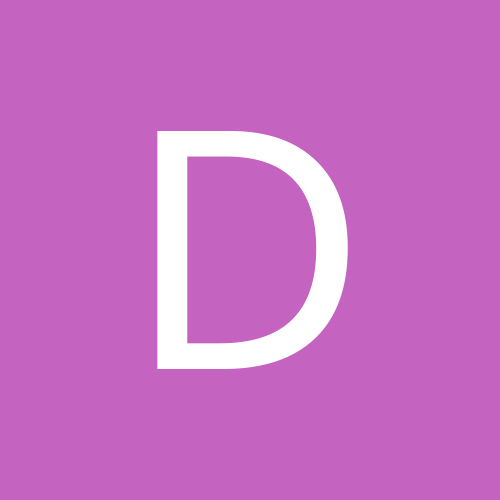 Content Count

60

Joined

Last visited
Well thank goodness it finally works, at first i did it without checking the 3 options, then it threw error that some files are being used, So i check the third option as recommended,thanks for the quick help chris Bonus question if you dont mind chris, my new drive suddenly has a D letter, and removing the letter gives me "assigning or removing drive letters on the current boot or pagefile volume is not allowed" any idea? Hmm i tried removing the paging file size from that drive but i still cant remove it..

Ok looks like my server is already setup that way, I've sent the dump log, Please have a look. I've installed the newest beta as well, let me try again now..

denywinarto posted a question in General

Removing a pool apparently causes my server to reboots, thus i have to repeat the removal process.. I'm positive cause it happens third time already, I have checked all 3 options on remove menu, but it still reboots my PC, so what should i do? I also tried searching and deleting files inside the pool but it wont help, the drive currently looks like this, this is after the reboot I have also unmark the both options in drive usage limiter plugin after i post this but i havent tried removing again

denywinarto replied to denywinarto's question in General

Well, not sure why but it's gone now!

denywinarto posted a question in General

After reboot i notice now i'm getting license transfer prompt, i didn't get this before, this makes DP unusable after blackout or reboot, any possible fix?

denywinarto replied to denywinarto's question in General

Thanks for the explanation chris, I'm already using ccboot for pxe booting.. Too bad, i read somewhere smart parameters cant be read from stripped drives, is it true? As for ssd, i wanted to but well.. 12 tb of ssd would cost about four times of the 3 wd black that i told you :( Maybe next year when sdd prices go down i will replace them with ssd..

denywinarto posted a question in General

I'm building a pxe server where IOPS and read performance is crucial, and i was wondering, how is drivepool's performance options compared to raid 0? And which one gives the best result for read-intensive purpose? My plan is to raid 0 3x 4tb black WD, I'm also gonna synchronize them with my main server using syncovery for a periodical backup, and the files on this pxe server doesnt get updated very often.. Thats why i choose raid 0. I'm leaning towards raid 0 for performance, but its non-expandability (have to backup and copy again) and DP scanners' ability interests me..t.

It's definitely the scanner cause the moment i uninstalled it the problem was gone. Is there anyway to force file system repair during next boot? I don't see it on the options. I have to ignore this for now until the next reboot

Yeah some drives were having file system damage or something, that's why i ran file system repair, that's what locked it then? I''m rma ing the SMART error drive and replace it with new one this means i have to spend some maintenance time to fix the file system damage drives... Or.. is it safe to just ignore them?

denywinarto posted a question in General

I just bought and installed Scanner this morning on my ISCSI ccboot server which is used to serve diskless clients. Strangely when the scanner is running, or maybe the service is active, ISCSI clients have the drive locked and cannot be accessed. There's even 1 client that fails to boot, ccboot relies on multiple disks on server and each have their own function Is there any known conflict with iscsi programs? I uninstalled scanner and things go back to normal, so it's definitely has something to do with it, and it's the only program i add to the server today NB ; there were some drives that's giving me file system damaged and SMART warning and i tried to fix them I think it may have something to do with fixing these drives is it safe to ignore file system damage? I'm getting this log from ccboot :

It says volume is busy, should i force repair? "Forcing a repair will forcefully close any file open on the volume being repaired"

Yeah, ok, i will try that once scanning is done. It found another issue though, file system damaged, should i ignore this or should i remove and chkdsk?

Thanks, seems to work, but i found a scanner bug i think,

denywinarto posted a question in General

One of my drives is showing smart warning, and i'm gonna RMA it and now i'm buying a new drive, just wanna make sure this is correct procedure, 1. Insert new drive to rack 2. Add new drive to pool 3. Remove bad drive pool from DP 4. Remove bad drive from rack Is that it? did i miss anything?

denywinarto replied to denywinarto's question in General

So you're saying you use S for drivepool then your drives are in NTFS folders? This is what i meant, then i guess the best way to do this is to have drivepool mapped to Z drive, then the rest of the drives mounted in NTFS folders inside C:\DrivePool\?